CRAP. I am old. I am officially in my upper-mid-20s.
Not my upper 20s.
There is a difference, darn it.
Here are photos from past birthdays. Some are cute, and some are just plain awkward. Enjoy!
1 year old: Heck yeah I had my own cake. Not sure why they felt it was safe to put me on a table, but okay.
Oh, probably because my mom had me at the tender age of 20. Yes, 20. Please note her 21st birthday earrings that clearly state her age and maturity level on my 1st bday. And her hair? That's real.
2 years old: Is my mom Lady Gaga from the 80s?
3 years old: This actually isn't a birthday picture. We briefly lived in Hawaii that year.
4 years old:
I really realllly loved those bears.
5 years old: With my (middle) younger brother, Justin:
With my cousin, Matthew, and my brother Justin being neglected.
6 years old: Birthday with the fam:
Birthday party at Papa Gino's. This was cool -- trust me. I got to make my own pizza for my party.
Way too excited over that Maxie doll. The girl in the background was sooo jealous.
Not gonna lie - this was the year I puked from being so excited...or too many cupcakes. My friend was in the bathroom with me when it happened and she told everyone.
7 years old: Couldn't find a birthday pic, so I threw in one with really awkward bangs.
8 years old: Cake or a garden? Not quite sure. My (older) younger brother Sean seemed to like it.
9 years old: Birthday party at the roller skating rink.
And such an awkward photo from the family party. What IS that shirt? And what kid likes walnuts on their cake?
10 years old: The Lion King came out that year so we all went to see it. One girl cried. I thought that was totally weird. My mom put Lion King figurines on my cake. Hmm.
11 years old: A Tasmanian Devil cake. Seriously. What. The. Crap.
12 years old: Auntie Tina was singing in the background...I think. Idk, maybe not. She's kinda odd too. Funny, because I'm named after her.
13-20 years old: I don't think it was cool to have birthday parties in this stage of life and I'm pretty sure I was going through a phase where I didn't want my photo taken. Awkward teen years, definitely.
21 years old: Celebrating with my family in Massachusetts.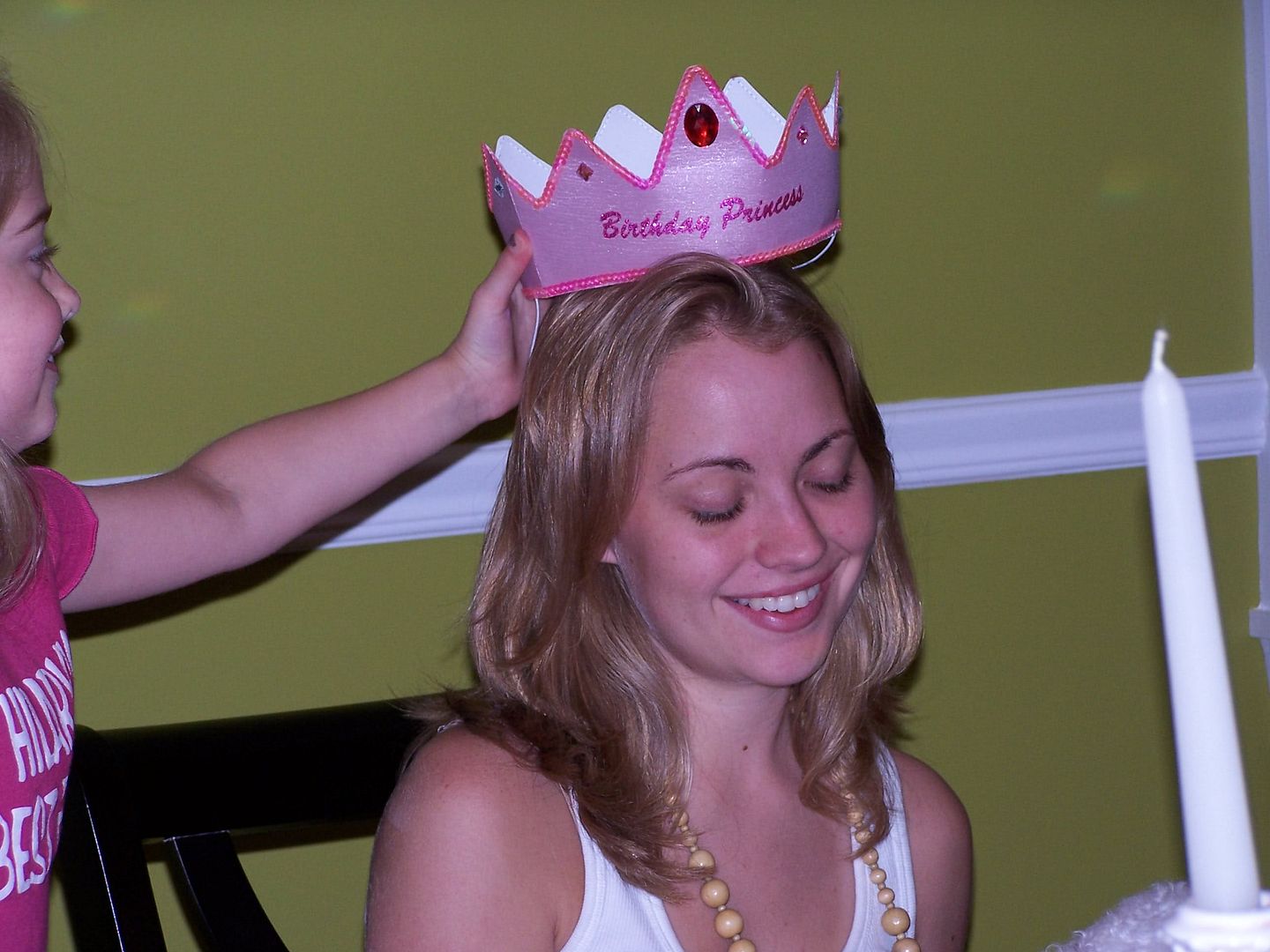 23 years old: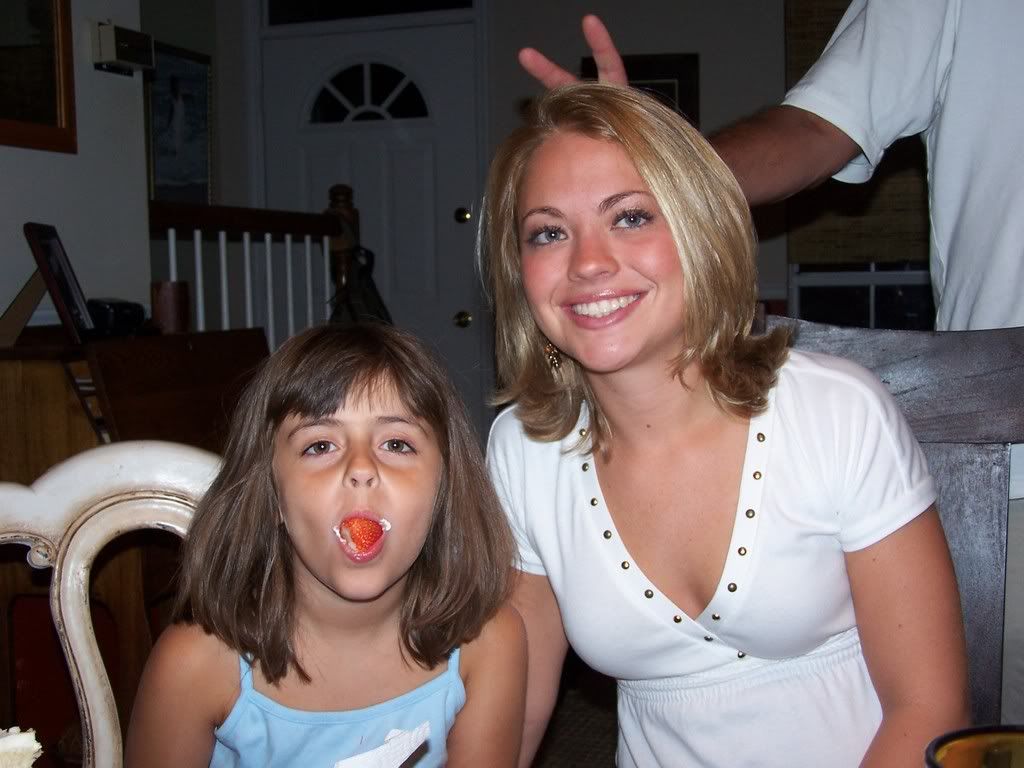 Notice that my mouth is wide open in most ages.
Tonight is my birthday dinner with Amanda, Jess, Margaret, Lucy, Mariah, Nikki, Kaye, Lauren, Mary, Courtney, Rachel, and Mary Grace! SO EXCITED!!!!