1. What I'm Reading: After reading The Weight of Silence and These Things Hidden, both by Heather Gudenkauf, it was only natural that I read her newest book, One Breath Away.
From Amazon: In her most emotionally charged novel to date, New York Times bestselling author Heather Gudenkauf explores the unspoken events that shape a community, the ties between parents and their children and how the fragile normalcy of our everyday life is so easily shattered.In the midst of a sudden spring snowstorm, an unknown man armed with a gun walks into an elementary school classroom. Outside the school, the town of Broken Branch watches and waits.
It was good, but The Weight of Silence was by far the best of her three. I've told so many people to read it. Check it out! Last night I started Backseat Saints by Joshilyn Jackson.
2. What I'm Eating: Sriracha. Chipotle Cheddar pretzel crisps. Habanero-infused St. Germain with lime @ The Macintosh. The spicy kick hasn't ended. At Publix last week, I picked up some Boar's Head lunch meat.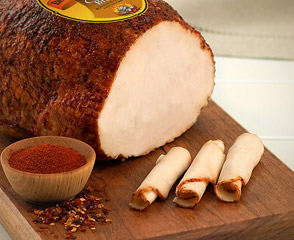 I was in line ordering the Chipotle chicken breast when the woman next to me asked if I had tried their Blazing Buffalo flavor. She told me I'd never go back to anything else. She might be right. My lips do not stop tingling these days. Cheapest lip plumper ever.
3. What I'm Listening to: I am not one bit ashamed that I have had Justin Bieber's "As Long As You Love Me" on repeat for the past week. Yesterday before Amanda and I started our run, she asked what we should listen to. Bieber radio, duh. We ran our 5k to the sweet sounds of Biebs. Sick, right?! The next morning, Nancy left me a voicemail asking if something was wrong with her because she is 28 years old and obsessed with an 18 year old. I laughed, shook my head, and turned this song on.
For the record, no, I am not attracted to Biebs…just his music.
4. Recipes I'm Bookmarking: Late Summer Harvest Salad
Quinoa and Stone Fruit Salad
5. GIFs I'm Loving:
WHEN I SEE A HIPSTER DRINKING A PBR
SOME PEOPLE'S RELATIONSHIP WITH HEALTHY FOOD
I hope you all have a wonderful, blessed weekend!