1. What I'm Reading: The Runner's Rule Book by by Mark Remy.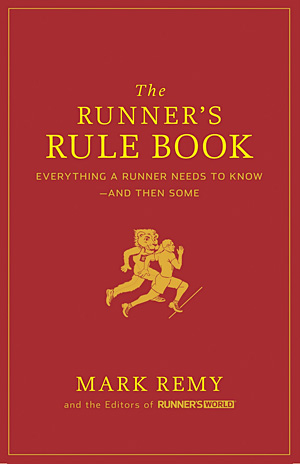 2. What I'm Eating: Holy crud, listen to me right now. Go to Whole Foods immediately and pick up a jar of this Earth Balance Coconut & Peanut Spread.
Whether you decide on crunchy or creamy is up to you, as I can only attest that the former is quite delectable. It's a jar of natural peanut butter with the addition of coconut oil. The coconut flavor is definitely there, but isn't overpowering. I've been eating this by the spoonful every day. I'm going to pick up the jar of creamy next so I can use it for baking. Seriously, go buy this!
3. Recipes I'm Bookmarking: Barley and Kale Salad with Golden Beets and Feta.
4. What I'm Listening to: Stardust by Lena. Sorry, the official video isn't out yet, but it's worth a listen.
5. GIFs I'm Loving:
WHEN MY FRIEND STARTS TELLING ME HOW FAST YOU CAN MEET SOMEONE, FALL IN LOVE, AND GET MARRIED
WHEN I GET A FREE BABY MAGAZINE IN THE MAIL
. . .
Happy Friday! Have a wonderful weekend!