1. Are you more of a morning, afternoon, or night person?
I'm definitely a night person and always have been. Since I was a child, I loved staying up late. Going to sleep is such a chore to me…but sleeping in? Oh, I love that.
2. What is your favorite book / magazine?
Favorite books:
any and all cookbooks
The Secret Garden
Speak
The Lost Wife
The Twilight Saga
Magazines: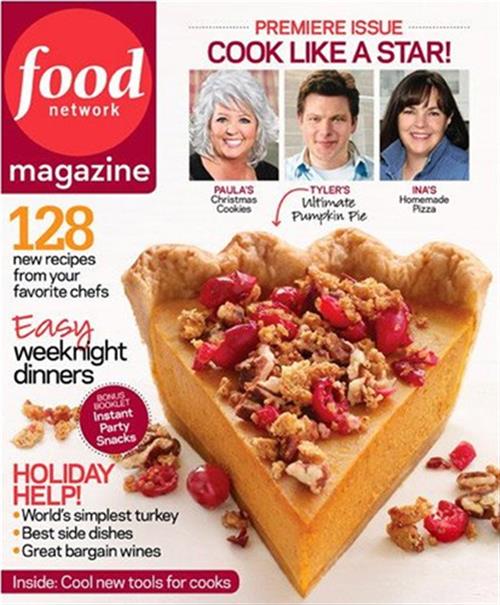 3. What is your favorite thing in your closet?
All of my dresses. I may or may not have 59 dresses in my closet and 1 en route from Piperlime. Yeah. If anyone needs to borrow one, come over.
4. What are your top 5 favorite music artists?
Jem
Mute Math
Radiohead
Sia
Coldplay
5. What are your top 5 favorite movies?
American Beauty
Grandma's Boy
Love Actually
The Little Mermaid
Man on Fire
6. What is your favorite holiday and why?
Halloween! For sure! I also love Easter for the overload of pastels and candy.
7. Do you have any weird phobias?
Nah. I don't like random people touching me or standing too close to me, but that's it.
8. What is your most embarrassing moment?
I have embarrassing moments daily. Nothing really fazes me anymore.
9. If you could live anywhere in the world, where would you live?
Hawaii, probably. But for some reason, I see myself ending up in Texas. Random.
10. What is your favorite food?
Chocolate chip cookies.
And pickles.
11. What is your weirdest injury?
Weirdest? Um, here's a story. Before one of my best friend's bachelorette parties, a bunch of girls and I were getting ready in a small room. While I was flat ironing my hair, one of the girls needed me to move over. I quickly grabbed the flat iron, but instead of putting the flat iron down (there was no room), I quickly put it in between my legs, forgetting that it was ON. On both of my inner thighs I have a 2 inch scar from where the flat iron burned me. It was awful.
12. What is your favorite store to shop at?
Target!! I could spend hours in that playground.
13. If someone visited your city/town, where would you take them?
The Battery
Upper King all the way to lower King, then Broad St.
Rainbow Row
Marion Square
Old City Market
Arthur Ravenel Bridge
College of Charleston campus
Don't you want to visit me now?!
14. What would your ideal day look like?
Sleep in (obviously), go for an outdoor/bridge run, go pick up coffee, lunch with friends, shopping downtown, wine tasting outside, dinner downtown, bar hop later…then TRIO!
15. Where do you want to be and what do you want to be doing in 5 years?
I WILL BE 32, but hopefully still acting like this.
(No, I'll never answer that question seriously.) What else would you expect from me?
XO!